State Economic Development Bulletin 
Headlines
Economic Performance 
Unemployment Rate Falls To 3.5% In September, Payrolls Rise By 263,000 (CNBC)
U.S. Job Openings Sink as Economy Slows, Cost to Borrow Rises (TIME)
Why The U.S. Dollar's Supremacy Is Hurting the Rest of The World (El País)
GDP Set to Turn Positive Again Due to Shrinking U.S. Trade Deficit (MarketWatch)
Economic Outlook
SURVEY: Americans Concerned U.S. Economy Will Get Worse Before It Gets Better (Nationwide News)
Fed United on Inflation Front as Brainard Rejects Early Rate Cuts (Reuters)
US Starts Fiscal Year with Record $31 Trillion In Debt (Associate Press)
SEDE News 
SEDE Member Spotlight: Christopher Chung, CEO, Economic Development Partnership of North Carolina
Trade
US Trade Deficit Narrows for A Fifth Month to Smallest in A Year (Mint)
U.S. Aims to Hobble China's Chip Industry with Sweeping New Export Rules (Reuters)
Industry Trends
More Women in Manufacturing Jobs in Every Age Group (US Census Bureau)
Five Trends That Will Impact the Food Industry for Many Years (NIST)
Workforce
The U.S. Has Reversed Pandemic Job Losses. Most Individual States Haven't. (PEW)
Americans Are Becoming Less Productive, And That's a Risk to The Economy (NPR)
Finance and Incentives
Commerce Announces 51 "Build to Scale" Grants to Fuel Innovation and Economic Development (U.S. EDA)
Impact of the Inflation Reduction Act of 2022 on Renewable Energy Tax Credits (JD Supra)
Iowa Economic Development Agency Awards $5.17 Million for Historic Buildings (The Gazette)
Grappone Receives $18 Million New Markets Tax Credit to Build New Facility (New Hampshire News Review)
Honda and LG Energy Solution Announce Joint Venture EV Battery Plant in Ohio (Cision Newswire
---
Economic Performance  
GDP Set to Turn Positive Again Due to Shrinking U.S. Trade Deficit (MarketWatch) The U.S. trade deficit fell in August to a 15-month low of $67.4 billion, paving the way for a resumption of growth in gross domestic product in the third quarter. Lower trade deficits add to GDP because consumers are spending relatively less on foreign-produced goods and services and/or foreign consumers are spending relatively more on domestically produced goods and services. GDP is calculated by taking the net of imports and exports and adding it to consumption, investment, and government spending. The shrinking trade gap is set to add a whopping three points to third-quarter GDP, according to estimates from S&P Global Market Intelligence. That is the mirror opposite of what happened in the first quarter, when the record trade gap caused GDP to turn negative for the first time since early in the pandemic.
Unemployment Rate Falls To 3.5% In September, Payrolls Rise By 263,000 As Job Market Stays Strong (CNBC) Job growth fell just short of expectations in September and the unemployment rate declined despite efforts by the Federal Reserve to slow the economy. The Labor Department reported that nonfarm payrolls increased 263,000 for the month. The unemployment rate was 3.5% versus the forecast of 3.7% as the labor force participation rate edged lower to 62.3% and the size of the labor force decreased by 57,000. September's payroll figure marked a deceleration from the 315,000 gain in August and tied for the lowest monthly increase since April 2021. Markets widely expect the Fed to continue the pace of its rate hikes with another 0.75 percentage point increase in November.
U.S. Job Openings Sink as Economy Slows, Cost to Borrow Rises (TIME) The number of available jobs in the U.S. plummeted in August compared with July. That is good news for the Federal Reserve in its efforts to bring down high prices without plunging the economy into a recession. The government jobs report released Tuesday also showed that layoffs remained historically low, even after a modest increase in August. And overall hiring was essentially unchanged that month. Federal Reserve officials are hoping to reduce the demand for workers by raising interest rates, which pushes up the cost of mortgages, auto loans, consumer credit and borrowing for businesses.
Why The U.S. Dollar's Supremacy Is Hurting the Rest of The World (El País) The U.S. dollar is seen as a safe-haven asset internationally. Recently, investors have flocked to the dollar due to the global uncertainty related to the pandemic, energy crisis, and looming global recession. Consequently, the U.S. dollar index is performing at a 20-year-high. However, a valuable dollar is harmful for other countries and for international firms. Expensive dollars mean that imports of U.S. goods are more expensive, and debt denominated in dollars is harder to settle. Further, companies which have not hedged against currency fluctuation risk, and which must pay for dollar-denominated goods (like oil), will suffer financial losses. Ultimately, how these issues resolve depends on the Federal Reserve. If inflation begins to decline and the Fed slows or stops rate hikes, currency markets will adjust.
---
Economic Outlook 
SURVEY: Americans Concerned U.S. Economy Will Get Worse Before It Gets Better (Nationwide News) Increased interest rates, climbing inflationary costs and a higher cost of living are concerning consumers as they fear a looming recession, leaving them feeling unprepared when it comes to their personal finances. Roughly 3 in 4 (76%) of consumers rate the current U.S. economy as 'poor' or 'fair.' And when asked about the state of their personal finances, more than half (53%) say their situation is 'poor' or 'fair.' The survey also showed 68% of consumers expected interest rates to rise in the coming months. There is also no anticipation that inflation will decline in the next six months – 64% believe inflation will increase. Additionally, two-thirds of consumers expect the U.S. economy will be in recession in the next six months, and more than half (55%) expect the U.S. stock market to decline further. Unfortunately, less than 4 in 10 (37%) consumers feel prepared to weather a recession.
Fed United on Inflation Front as Brainard Rejects Early Rate Cuts (Reuters) Fed Vice Chair Lael Brainard added her full endorsement of the U.S. central bank's higher-for-longer game plan for interest rates.
In her first public remarks since the Fed's decision to raise its benchmark interest rate, the Vice Chair said: "Monetary policy is focused on restoring price stability in a high-inflation environment." Brainard
said it will take time for price pressures to come down and that it is far too soon to declare victory over inflation.
U.S. Starts Fiscal Year with Record $31 Trillion In Debt (Associated Press) The nation's gross national debt has s
urpassed $31 trillion, according to a U.S. Treasury report that logs America's finances. This moves the government closer to the statutory ceiling of roughly $31.4 trillion — an artificial cap Congress placed on the government's ability to borrow. Higher interest rates may make the debt more difficult to pay. The Congressional Budget Office earlier this year released a report on America's debt load, warning in its 30-year outlook that, if unaddressed, the debt will soon spiral upward and may imperil the U.S. economy. The administration has taken steps to partially address the flurry of debt issuance. In its August Mid-Session Review, the administration forecasted that this year's budget deficit will be nearly $400 billion lower than it estimated back in March, due in part to stronger than expected revenues, reduced spending, and an economy that has recovered all the jobs lost during the pandemic. In full, this year's deficit will decline by $1.7 trillion, representing the single largest decline in the federal deficit in American history, the Office of Management and Budget said in August.
---
SEDE News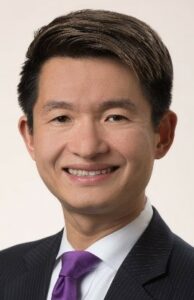 SEDE Member Spotlight: In 2015, Christopher Chung joined the Economic Development Partnership of North Carolina (EDPNC) as Chief Executive Officer. Chris brings nearly 22 years of state-level economic development experience to his role including various executive and management responsibilities at the Missouri Partnership (2007-2014) and the Ohio Department of Development, now known as Jobs Ohio (1997-2007).
As a public-private partnership, the EDPNC is responsible for several economic development functions on behalf of the State of North Carolina, including new business recruitment, existing business support, international trade and export assistance, small business start-up counseling, and tourism, sports, and film promotion. With a staff of more than sixty-five professionals and an annual operating budget of more than $24 million, the EDPNC is focused on improving the economic well-being and quality of life for North Carolina's 10 million residents. Since 2015, the EDPNC has helped North Carolina win more than five hundred recruitment and expansion projects, resulting in 67,000 announced new jobs and $14 billion in announced new investments across the state.
Chris attended The Ohio State University (OSU), graduating Phi Beta Kappa with a double-major in Japanese and economics. He also completed significant coursework towards a Master's in Public Policy and Management. Chris and his wife Emily reside in Raleigh, North Carolina.
---
Trade
US Trade Deficit Narrows for A Fifth Month to Smallest in A Year (Mint) The trade deficit narrowed by $3.1 billion to $67.4 billion last month, the lowest level since May 2021. The value of goods and services declined 1.1% to $326.3 billion, while exports eased 0.3% to $258.9 billion. A shift in consumer spending patterns that favors services and experiences — and comes at the expense of merchandise — is helping temper demand for products made overseas. Furthermore, some retailers have reported canceling and reducing orders to bring inventories more in line with sales.
U.S. Aims to Hobble China's Chip Industry with Sweeping New Export Rules (Reuters) The Biden administration published a set of export controls, including a measure to cut China off from certain semiconductor chips made with U.S. equipment. The measures could amount to the biggest shift in U.S. policy toward shipping technology to China since the 1990s. If effective, they could hobble China's chip manufacturing industry by forcing American and foreign companies that use U.S. technology to stop buying from China's leading factories and chip designers. Senior government officials said they had not secured any promises that allied nations would implement similar measures and that discussions with those nations are ongoing. China's commerce ministry said that it firmly opposes the U.S. move as it hurts the normal trade and economic exchange between the two countries. According to The New York Times, officials say the U.S. has "essentially declared war on China's ability to advance the country's use of high-performance computing for economic and security gains". These regulations will effectively block China from buying advanced semiconductors or the equipment necessary to make them, setting the two countries on the path to further trade conflict.
---
Industry Trends
More Women in Manufacturing Jobs in Every Age Group (US Census Bureau) The general decline in manufacturing employment from 2000 to 2010 may have opened new opportunities for women. Although men still hold the majority (67.9%) of U.S. manufacturing jobs, the Census Bureau's Job-to-Job (J2J) Flows Explorer shows that from 2010 until the pandemic struck in 2020, the share of women in manufacturing jobs rose in every working-age category up until 2020. In 2021, the data show the numbers going back up to pre-Covid levels. Some groups, like women aged 55 to 64, even saw increased gains after the pandemic, from 8.6% of employees to 9.1%. Two industry strategies may be contributing to this workforce change: encouraging girls at a young age to study STEM subjects and changing the perception of women in manufacturing.
Five Trends That Will Impact the Food Industry for Many Years (NIST) The Center for Innovative Food Technology (CIFT) and JobsOhio recently commissioned a business intelligence group, TEConomy Partners, to conduct a study on the current and future state of the food industry. The findings identified five large-scale trends, or themes, which are having a significant impact on the industry:
Supply Chain Adaptability: During the pandemic, food processors learned that supply chains were significantly exposed to risk. Current and future investments in this area will yield technological changes and increased resilience.
Digitalization of Food: As technology advances, more food processors are using big data to streamline processes and increase production.
Automation, Robotics, and Industry 4.0: Advances in robotic production with the guidance of AI technology will increase efficiency, increase total productive uptime, and reduce labor demand.
Consumer Empowerment: Customers are looking for more choices and more information about their products. Customization may include greater product information about climate impacts or animal welfare and/or more options for purchasing, shipping, and packaging.
Resource Optimization: The food industry is likely to face increases in regulations pertaining to emissions, resource use and waste. Many food companies can make significant improvements in this area by learning how to quantify their waste streams and measure improvements.
---
Workforce
The U.S. Has Reversed Pandemic Job Losses. Most Individual States Haven't. (Pew) In July, the U.S. economy regained the twenty-five million jobs it had lost in the pandemic. But in thirty-one states and the District of Columbia, employment still lags pre-pandemic levels. New York state is down 327,800 jobs as of August and midwestern states have lost thousands of manufacturing and hospitality jobs. But the jobs picture is brighter in parts of the South and West. In most states, there was a correlation between population changes and job growth. The Northeast lost almost 450,000 residents between April 2020 and July 2021, and the Midwest lost 144,000, while the South gained almost 960,000 and the West added about 79,000 during that time, U.S. Census Bureau estimates show.
Americans Are Becoming Less Productive, And That's a Risk to The Economy (NPR) Data from BLS show that the U.S. workforce is not as productive as just a year ago. Productivity is down 4.1% on an annualized basis, the biggest decline since the government started keeping track of the number back in 1948. Julia Pollak, chief economist with ZipRecruiter, believes there are likely several factors contributing to the drop in productivity, but she believes burnout, frustration, and economic dissatisfaction (aka "ennui") is part of it. The Peterson Institute for International Economics (PIIE) explains that slower productivity may boost inflation rates unless there is a significant slowdown in compensation. Inflationary pressure could lead to a Fed-induced recession and lower total employment. Perhaps counterintuitively, lower levels of employment would boost overall productivity by decreasing the ratio between output and employment. Read the full PIIE report here.
---
Finance and Incentives
Commerce Announces 51 "Build to Scale" Grants to Fuel Innovation and Economic Development (U.S. EDA) Today, U.S. Secretary of Commerce Gina Raimondo announced that the Department's Economic Development Administration (EDA) is awarding 51 "Build to Scale" grants – totaling $47 million – to organizations that support technology entrepreneurs, catalyze innovation and fuel economic growth. EDA's "Build to Scale" program provides annual grants that aim to accelerate technology entrepreneurship by increasing inclusive access to entrepreneurial support and startup capital. The 2022 awardees will leverage an additional $48 million in matching funds from a variety of private and public sector sources. These EDA investments will support advanced manufacturing, bioscience, clean energy, and blue economy clusters in regions throughout the United States.
Impact of the Inflation Reduction Act of 2022 on Renewable Energy Tax Credits (JD Supra) The Inflation Reduction Act contains major incentives for domestic production of clean energy technology. It also extends and modifies the production tax credit and investment tax credit, and it creates a new Clean Electricity Investment Credit and Clean Electricity Production Credit. Wind, solar (which previously had expired), closed-loop biomass, open-loop biomass, geothermal, landfill gas, municipal solid waste, qualified hydropower, and geothermal facilities in service after December 31, 2021, would qualify for a PTC base credit amount of 0.3 cents per kWh. A new ITC base credit amount of 6% would also be available to solar energy property, fuel cell property and waste energy recovery property, as well as the newly added energy storage technology, qualified biogas property and microgrid controllers, which begin construction by December 31, 2024. The Act also provides a new production tax credit and investment tax credit for projects generating electricity that place in service after December 31, 2024 and have a greenhouse gas emission rate of zero or less.
Iowa Economic Development Agency Awards $5.17 Million To Three Corridors Groups for Historic Buildings (The Gazette) Three organizations in the Corridor received funds from the Iowa Economic Development Authority through the Historic Preservation Tax Credit program for a total of $5.17 million. The three area recipients of 2023 tax credits were:
Palmer Building LLC — $3.19 million to convert a Burlington, Cedar Rapids and Northern railroad building in Cedar Rapids for market-rate residential use
Catalyst Development Newton — $1.39 million to develop the Highlander Supper Club and Convention Center in Iowa City into a hotel or other lodging
Brucemore Inc. — $1,389,034 for its museum and library. This part of a multi-year effort to restore the estate's buildings — including the 1886 mansion — and landscape, which were damaged during the 2020 derecho.
Awards are based on "readiness, financing and local support and participation," the agency said. The Historic Preservation Tax Credit program provides a state income tax credit to projects that rehabilitate historic buildings while maintaining the character-defining features that enhance neighborhoods and communities.
New Projects Expected to Create More Than $318.4 Million in Investments in Ohio (Ohio Office of the Governor) On August 29th, Ohio Governor Mike DeWine and Lt. Governor Jon Husted announced the approval of assistance for ten projects set to create 767 new jobs and retain 2,032 jobs statewide. A few projects of note include:
Advanced Drainage Systems Inc., city of Hilliard (Franklin County), expects to create 200 full-time positions, generating $20 million in new annual payroll and retaining $89.48 million in existing payroll, as a result of the company's expansion project in Hilliard. Advanced Drainage Systems is a leading manufacturer of high-performance thermoplastic corrugated pipe for water management, corrugated pipe, fittings, filters, and other allied products. The TCA approved a 2.200%, 10-year Job Creation Tax Credit for this project.
DRB Systems LLC, city of Green (Summit County), expects to create 83 full-time positions, generating $5.1 million in new annual payroll and retaining $18.4 million in existing payroll, as a result of the company's expansion project in Green. DRB Systems designs and develops point-of-sale software and corresponding kiosks for car washes. The TCA approved a 1.469%, eight-year Job Creation Tax Credit for this project.
Western Alliance Bank, location TBD, expects to create 150 full-time positions, generating $18.75 million in new annual payroll, as a result of the company's new location project. Western Alliance Bank operates individual, full-service banking brands and has offices in key markets nationwide. The TCA approved a 2.300%, nine-year Job Creation Tax Credit for this project.
Grappone Receives $18 Million New Markets Tax Credit to Build New Facility (New Hampshire News Review) The Grappone group of auto dealerships has received an $18 million New Markets Tax Credit to build a new 25,800-square-foot Mazda dealership that will also include a training center and community meeting space. The community meeting space will host over a dozen local nonprofits organizations, including Riverbend Community Mental Health, Dartmouth-Hitchcock Youth Summit, NH Children's Trust, and the Center for Family Enterprise. Additional space at the facility will also be used to accommodate automotive technical training programs with Concord High School's Regional Technical Center and Nashua Community College. According to Mascoma Community development, the new facility is projected to create thirty-five new jobs.
---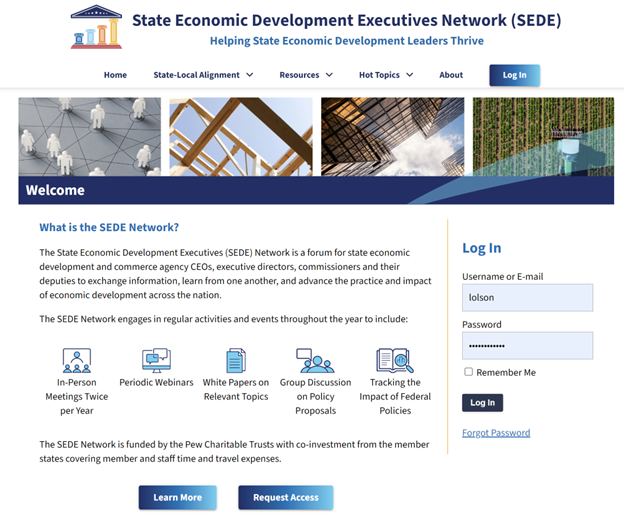 The State Economic Development Executives (SEDE) Network engages in regular events throughout the year. State Economic Development.org lists these activities and offers an interactive forum for discussion among peers. The website is currently undergoing some minor reorganization including adding resources on how state and local economic development districts can align strategies and collaborate on activities.
The SEDE Steering Committee includes: Sandra Watson (AZ), Chair; Mike Preston (AR); Kurt Foreman (DE); Don Pierson (LA); Kevin McKinnon (MN); Christopher Chung (NC); Alicia Keyes (NM); Michael Brown (NV); Andrew Deye (OH); Sophorn Cheang (OR); Adriana Cruz (TX); Joan Goldstein (VT); Lisa Brown (WA) and Mike Graney (WV).
Leif Olson led the development of this Bulletin; for questions on the content in this Bulletin or for information on the SEDE Network contact Bob Isaacson, CREC Senior Vice President.